Friday Favourites
Friday Favourites #7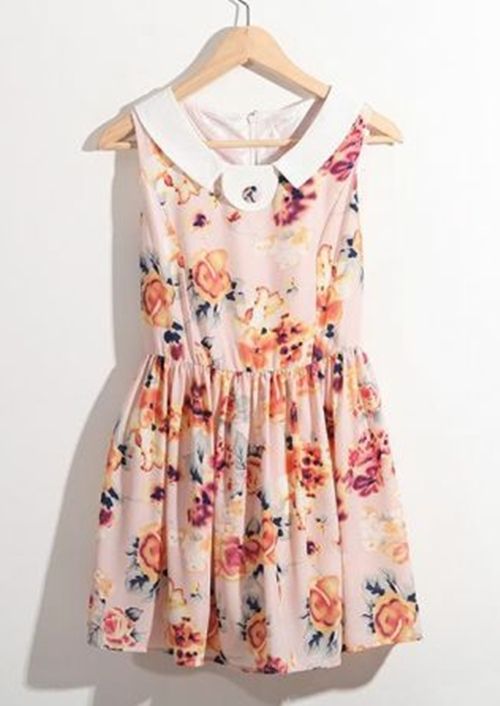 (Sheinside)
I have recently realised I have an ever growing collection of flower dresses. 90% of my dresses have a floral pattern and it seems to me I won't stop here. I'm smitten about pretty much any dress that has flowers and I feel like I need to own them all. This one has the perfect Spring/Summer colours (I mean, wow!) and I just love the collar. So cute!
Recentemente apercebi-me que tenho uma colecção cada vez maior de vestidos com flores. 90% dos meus vestidos têm um padrão floral e parece que não vai parar por aqui. Adoro basicamente qualquer vestido que tenha flores e sinto que preciso de os ter todos. Este tem as cores perfeitas para a Primavera/Verão (quer dizer, uau!) e eu adoro a gola. Tão giro!
(AX Paris)
So... I feel like I've said this a million times before but, I LOVE wedges. And when it comes to super pretty wedges with the most amazing pastel+neon colours, I gotta say I can't resist them. These are way (way!) too pretty. Damn, why does tempation look so well?
Bem... eu sinto que já disse isto um milhão de vezes antes mas, eu ADORO cunhas. E quando são cunhas bem giras com umas cores fantásticas em tons pastel+neon, não consigo resistir. Estas são muito (muito!) bonitas. Por que é que a tentação parece tão bem?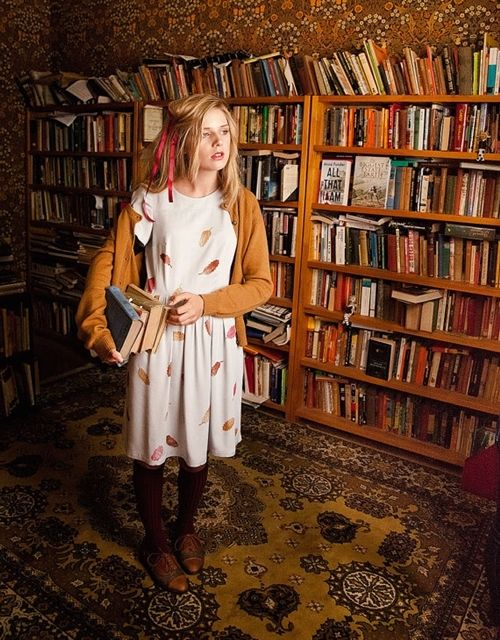 (FrancesBakerShop)
This week I took some time to browse Etsy and take a peak at some nice handmade clothing when I found this amazing shop that features hand printed fabric creations! This dress has an hand printed (yes, you read it well!) leaves pattern but I swear there's a couple more items that are just as lovely as this one. Probably my best find of the week!
Esta semana tirei algum tempo para ver o Etsy e dar uma olhada a roupas feitas à mão quando descobri esta loja fantástica que inclui criações com tecido impresso à mão! Este vestido tem um padrão de folhas impresso à mão (sim, leram bem!) mas juro que há uns quantos mais de itens que são tão bonitos quanto este. Provavelmente a minha melhor descoberta da semana!
(What the Cool)
A couple of years ago I got myself a quilling set (of course, I love anything paper-related!) and I thought (so far) I was quite handy with it until I saw this. 'Starry Night' done with quilling? I'm taken, whoever who did this is way too talented!
Há alguns anos comprei um conjunto de quilling (é claro, eu adoro tudo o que tenha a ver com papel!) e pensava (até agora) que até tinha jeito até ver isto. A 'Starry Night' feita em quilling? Rendo-me, quem quer que tenha feito isto é muito talentoso!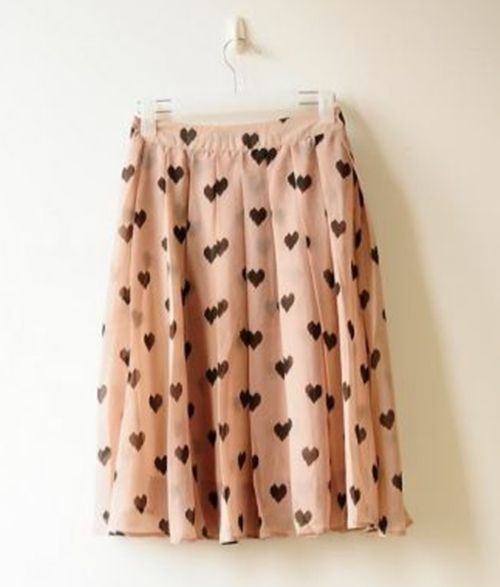 (Sheinside)
This skirt, oh this skirt!! I am crazy about heart patterns (probably my favourite one after floral ones) and I think this is the cutest thing I've ever seen! I'm quite tempted to bring this skirt to my place!
Esta saia, oh esta saia!! Adoro padrões de corações (provavelmente os meus preferidos a seguir aos de flores) e penso que esta saia é a coisa mais gira que já vi! Estou bem tentada a trazê-la cá para casa!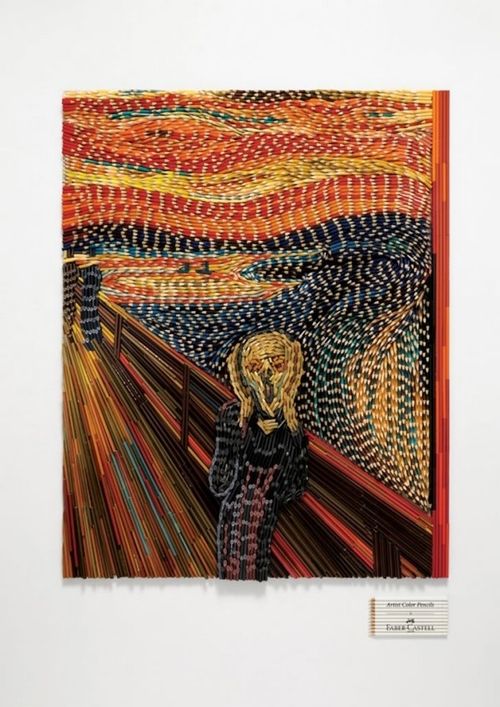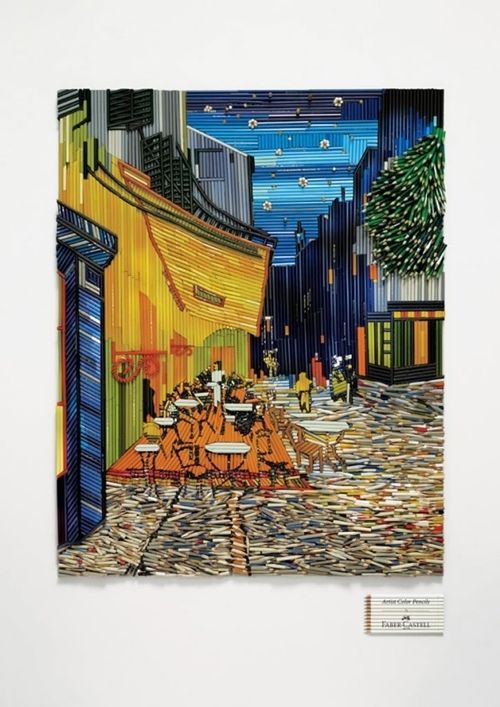 (Wikilinks)
I love pencils, no discussion. And I love making portraits. With pencils. But I never thought about it way too literally. Anyway, someone did. Famous paintings made WITH PENCILS, like seriously. No way this is for real, how amazing!
Adoro lápis, não há discussão. E adoro fazer retratos. Com lápis. Mas nunca pensei nisso muito literalmente. De qualquer forma, alguém pensou. Quadros famosos feitos COM LÁPIS, tipo a sério. Nem acredito que isto é a sério, tão fantástico!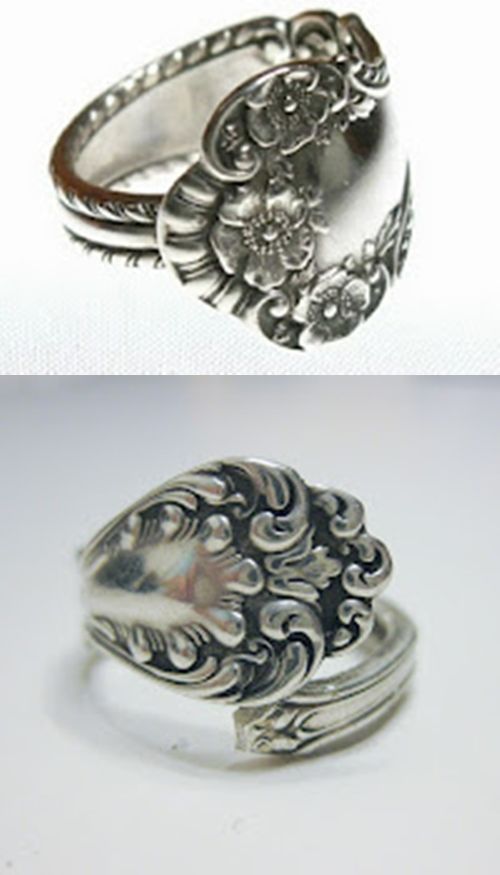 (Through the front door)
A tutorial on how to create a ring with a spoon? Really? People are so creative and can work with pretty much ANYTHING! Go take a peak and try by yourself!
Um tutorial sobre como criar um anel com uma colher? A sério? As pessoas são tão criativas e podem trabalhar com basicamente TUDO! Vão ver e tentem por vocês mesmos!

(Duitang)
I must try this! I love painting my nails but I gotta confess I never did something like this but I'm quite tempted to do it. What about you?
Tenho que experimentar isto! Adoro pintar as minhas unhas mas tenho que confessar que nunca fiz algo assim mas estou bem tentada a fazê-lo. E vocês?