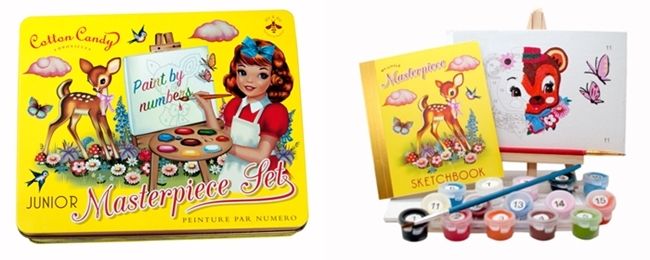 Okay, this is the cutest thing ever! If you have an artsy-friend, you should gift him/her this on Christmas because it's the perfect gift! A paint by numbers set that comes in a lovely tin, what else could we artists wish for? If you're thinking why would an artist like to work on a paint by numbers, let me just tell you I started painting back in my early teens using paint by numbers and that was how I found my love for painting (too bad I don't paint anymore)! I am so dying to get this set on my hands to have fun!
Okay, esta é a coisa mais querida de sempre! Se têm um amigo que é artista, deviam oferecer-lhe isto no Natal porque é a prenda perfeita! Um conjunto para pintar por números que vem numa latinha fantástica, que mais poderíamos querer? Se estão a pensar por que razão um artista iria gostar de pintar por números, deixem-me apenas dizer-vos que eu comecei a pintar na minha pré-adolescência pintando por números e que foi assim que descobri a minha paixão por pintar (é pena que eu já não pinte)! Estou tão desejosa de ter isto nas minhas mãos para me divertir!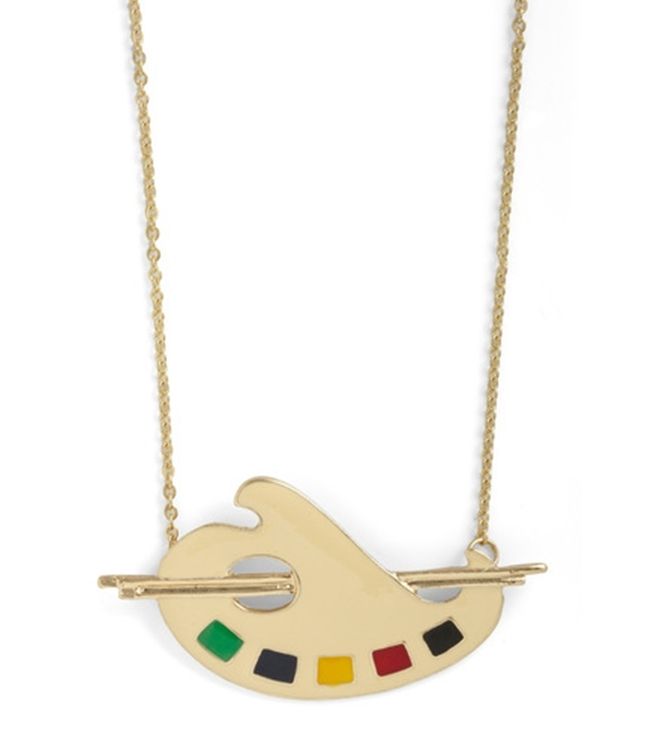 And because we're talking about painting, I seriously think this palette necklace from ModCloth is the coolest thing ever. It should be quite rad to wear something like this! (oh excuse the nerdy me talking!)
E porque estamos a falar de pintar, penso muito seriamente que este colar com uma palette da ModCloth é a coisa mais gira de sempre. Deve ser espectacular usar algo assim! (oh desculpem o meu eu nerd a falar!)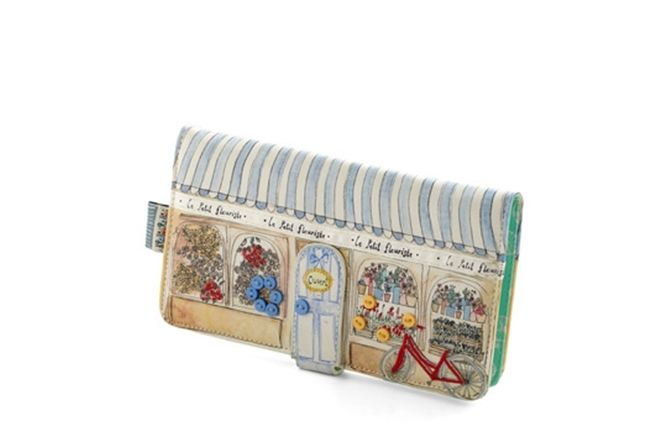 Speaking of ModCloth, I'm pretty sure my french side would be delighted to wear this wallet EVERYWHERE. It might just be the prettiest wallet I've ever seen. And I have a pretty wallet. But I would trade without a blink my wallet from Accessorize for this one. Because it's way too pretty.
Falando da ModCloth, tenho a certeza que o meu lado francês ficaria maravilhado em usar esta carteira PARA TODO O LADO. Pode bem ser a carteira mais bonita que já vi. E eu tenho uma carteira bonita. Mas trocava sem pestanejar a minha carteira da Accessorize por esta. Porque é demasiado bonita.
I have just found my dream shoes! You may have noticed by now just how much I love anything Day of the Dead related and these shoes are so so pretty! I'm definitely not one of those girls who fall immediatly in love with high heels but I'd absolutely wear these! PERFECT!
Acabei de descobrir os meus sapatos de sonho! Já devem ter reparado o quanto eu gosto de tudo o que esteja relacionado com o Dia dos Mortos e estes sapatos são tão tão lindos! Eu definitivamente não sou daquelas raparigas que se apaixonam imediatamente por saltos altos mas usava estes sem dúvida alguma! PERFEITOS!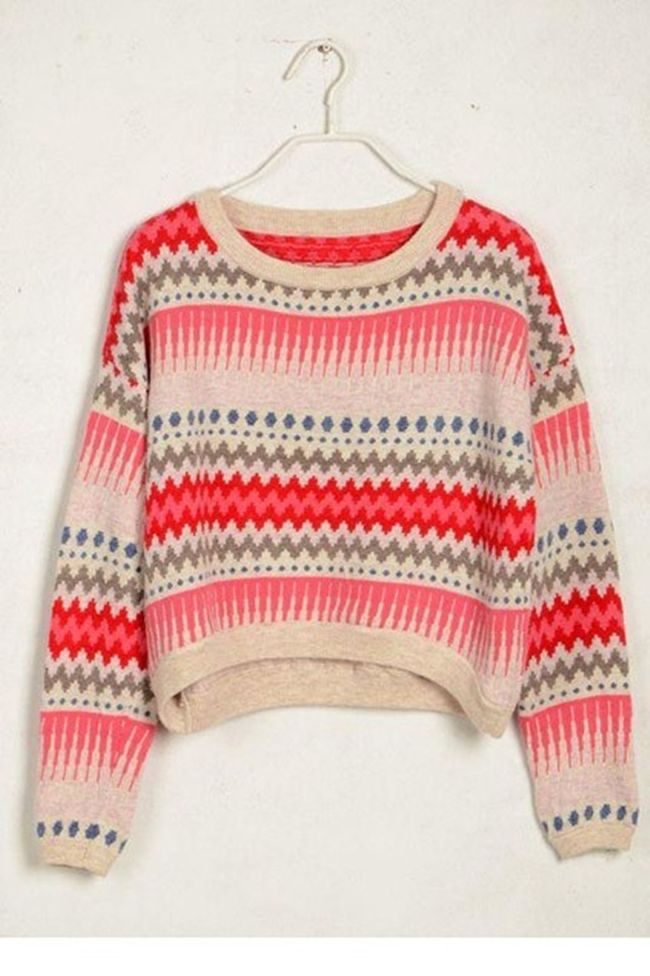 I am so so loving this sweater from Oasap! The print is fabulous and I definitely can't pick one colour over another (go take a peak at the three different colours you can choose from!). Too bad it's sold out, I already signed to get an e-mail once it's back in stock, I definitely need it in my closet!
Estou tão tão a adorar esta camisola da Oasap! O padrão é fabuloso e eu definitivamente não consigo escolher uma cor em detrimento da outra (vão espreitar as três cores que podem escolher!). É pena que esteja esgotada, eu já pedi para receber um e-mail quando estiver de novo em stock,definitivamente preciso dela no meu armário!
I hope you guys will have a fantastic weekend! Tomorrow I'll be back at Lisbon to start having classes to get my driving license! Now I'm off to pack my bag, see you soon! xx
Espero que tenham um fim-de-semana fantástico! Amanhã estou de volta a Lisboa para começar a ter aulas para tirar a minha carta de condução! Agora vou fazer a minha mala, até breve! xx