Beleza
Review: Be Mine from Lush
Recently I had the pleasure to be gifted by LUSH Portugal with a product of my choice from their Valentine's Day campaign. It was definitely very hard to choose as I have been a fan of Lush for years now but I ended up deciding for Be Mine.
Recentemente tive o prazer de ser presenteada pela LUSH Portugal com um produto da campanha do Dia dos Namorados à minha escolha. Foi definitivamente muito difícil escolher já que sou uma fã da Lush há anos mas acabei por me decidir pelo Be Mine.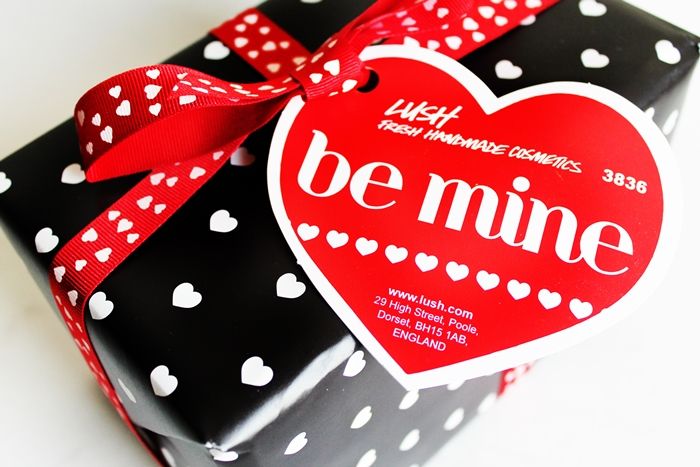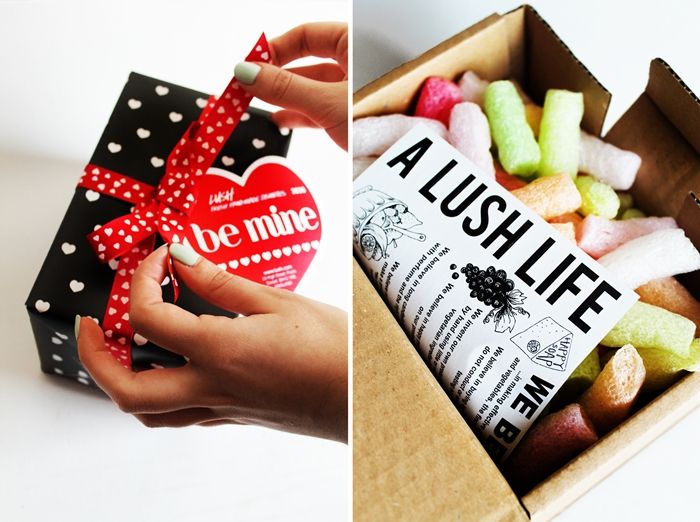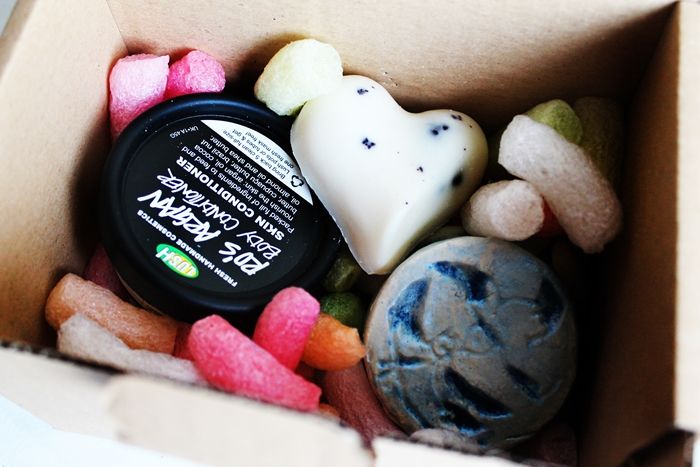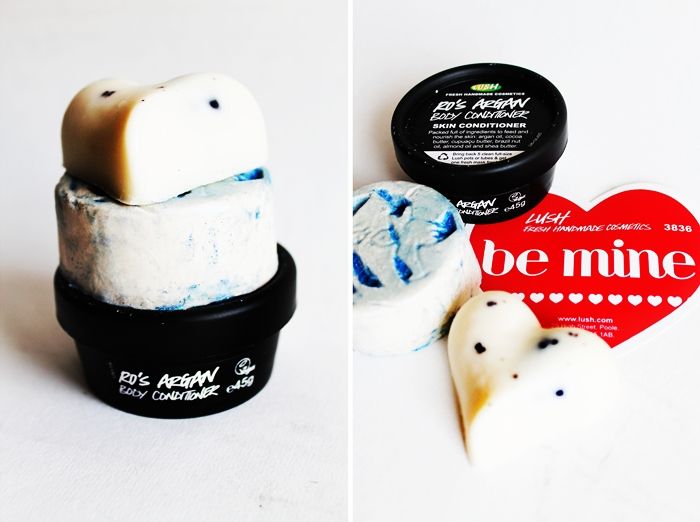 Be Mine is a pack that contains:
Ro's Argan Body Conditioner
Price: 16.5£
O Be Mine é um conjunto que contém:
Barra de Massagem Soft Coeur
Condicionador de Corpo Ro's Argan
Preço: 23.95€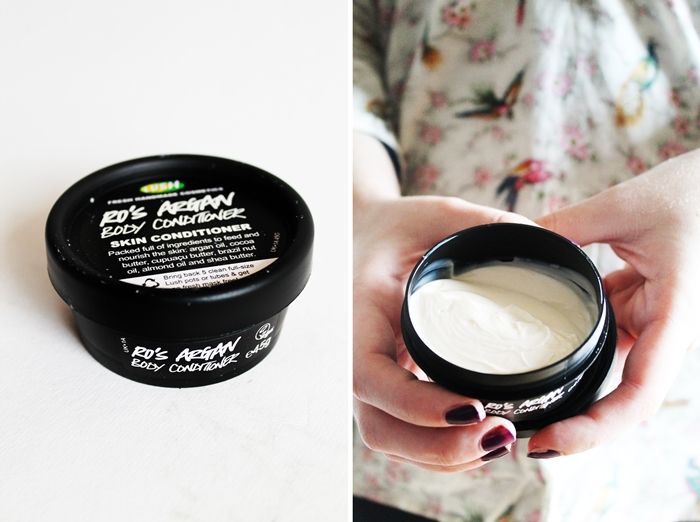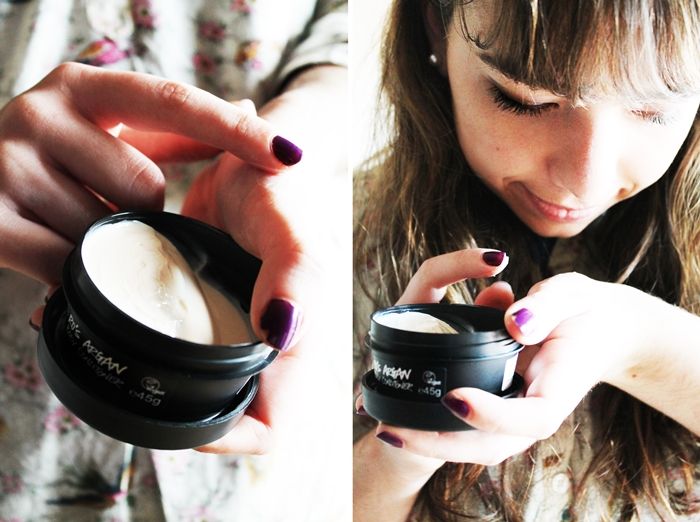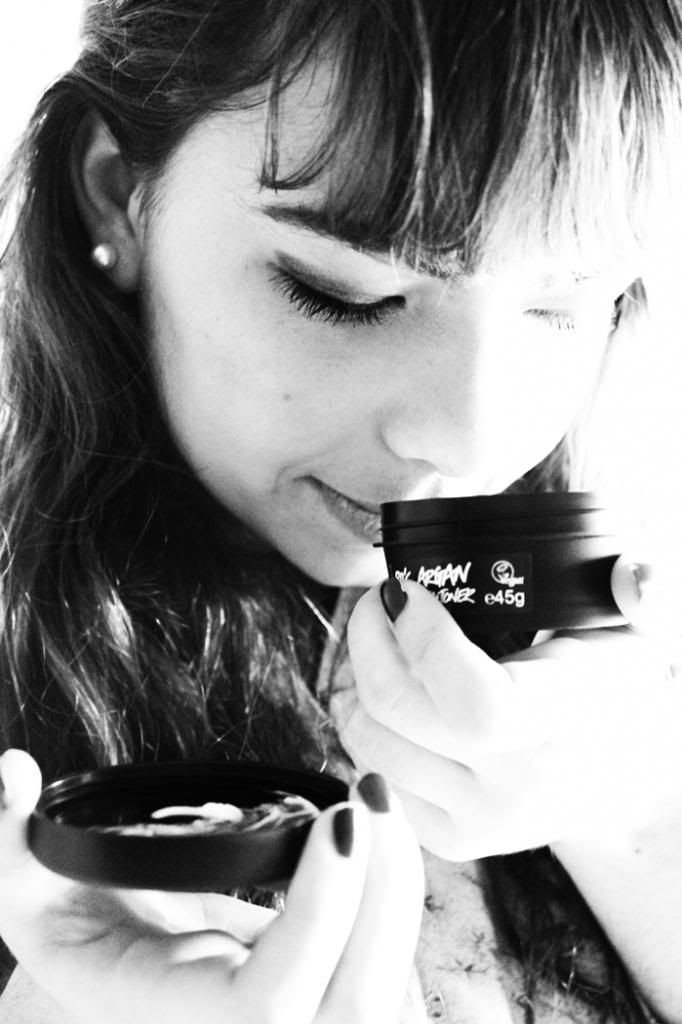 Ro's Argan Body Conditioner
Condicionador de Corpo Ro's Argan
What is it?
O que é?
Ro's Argan Body Conditioner is composed by several ingredients to nourish the skin, such as cocoa butter, almond oil and shea butter. It is a conditioner that is to be used in the shower but that may be used on dry skin as well.
O Condicionar de Corpo Ro's Argan é composto por vários ingredientes que visam nutrir a pele, tais como manteiga de cacau, óleo de amêndoa e manteiga de karité. Constitui um condicionador para usar no duche mas pode igualmente ser utilizado na pele seca.
Quantity/Price
Quantidade/Preço
This product costs 15.5£ and weights 225g. The pack Be Mine brings a sample of 45g, which is quite better if you don't know the product already and just want to try it out.
Este produto custa 24,95€ e pesa 225g. O conjunto Be Mine traz uma amostra de 45g, o que acaba por compensar se não conhecermos de antemão o produto e o quisermos simplesmente experimentar.
Opinion
Opinião
First of all, I have to say this conditioner smells incredibly well. It has a fantastic scent to roses yet that type of perfume that isn't too strong, that is soft and forces you to smell over and over until you solve the mistery of what do you associate the scent with. Amazing!
My favourite thing about this conditioner is, however, that the roses scent lasts forever. From all the products in this pack, this is the one that lasts longer. I'm sure that, just like me, you'll be pleased smelling your hands and arms all day long just to make sure the scent hasn't disappeared!
Em primeiro lugar, tenho que dizer que este condicionador cheira incrivelmente bem. Tem um cheiro fantástico a roses e ainda assim é aquele tipo de perfume que não é demasiado forte, é suave e obriga-vos a cheirar uma e outra vez até resolverem o mistério de com que é associam o cheiro. Fantástico!
A minha parte preferida deste condicionador é, contudo, o facto de o cheiro a rosas durar para sempre. De todos os produtos neste conjunto, este é o que dura mais. Tenho a certeza que, tal como eu, ficarão contentes por cheirar as vossas mãos e braços todo o dia só para ter a certeza que o cheiro não desapareceu!
Soft Coeur Massage Bar
Barra de Massagem Soft Coeur
What is it?
O que é?
Soft Coeur Massage Bar is, like the body conditioner, composed by cocoa butter, shea butter and almond oil but includes a center made of honey and cocoa powder.
A Barra de Massagem Soft Coeur é, tal como o condicionador para corpo, constituído por manteiga de cacau, manteiga de karité e óleo de amêndoas mas incluindo um centro feito de mel e cacau em pó.
Quantity/Price
Quantidade/Preço
This product costs 4.75£ and weights 30g. Personally, I think it's totally worth its price!
Este produto custa 6,95€ e pesa 30g. Pessoalmente acho que vale mesmo o preço!
Opinion
Opinião
If I have mentioned the smell above, then I surely can't miss talking about it at this product. This massage bar is, personally, my very favourite. Imagine you have it in your hands, you close your eyes and you could swear you're actually handling a bar of white chocolate. That's definitely how I felt. Being a chocoholic, I felt tempted quite a few times to bite this massage bar. I'm not even joking, it really smells that good.
This massage bar won't make a lot of foam on your skin (it will look more like white tear drops have landed on your skin) but don't be deceived my this first look: it leaves your skin incredibly soft (goodbye dry skin!). A bonus? It feels very relaxing!
Se mencionei o cheiro antes, então certamente não posso deixar de falar sobre isso neste produto. Esta barra de massagem é, pessoalmente, o meu produto preferido. Imaginem-se que a têm nas vossas mãos, que fecham os olhos e que podiam jurar que estão na verdade a segurar uma tablete de chocolate branco. Foi definitivamente assim que me senti. Sendo viciada em chocolate, senti-me tentada algumas vezes a dar uma dentada nesta barra de massagem. Não estou a gozar, cheira assim tão bem.
Esta barra de massagem não vai fazer muita espuma na vossa pele (parecerá mais como se gotas de água brancas tivessem aterrado na possa pele) mas não deixem esta primeira impressão enganar-vos: deixa a vossa pele incrivelmente suave (adeus pele seca!). Um bónus? É muito relaxante!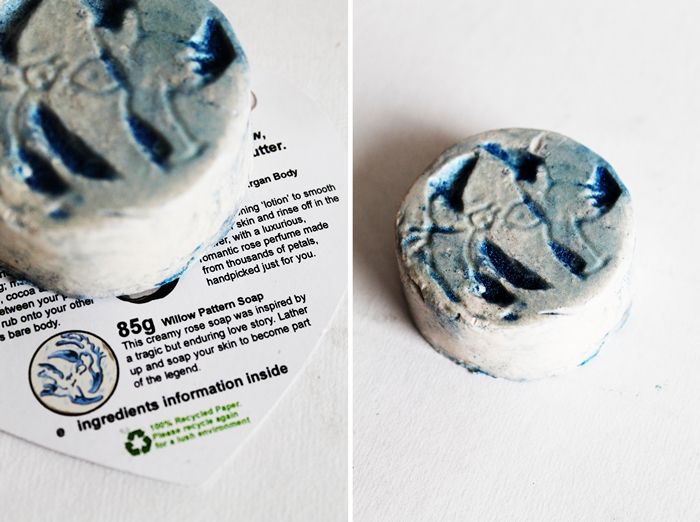 Willow Pattern Soap
Sabonete Willow Pattern
What is it?
O que é?
The Willow Pattern is a soap with a design inspired in the classic blue and white willow pattern found on fine china.
O Willow Pattern é um sabonete com um design inspirado no padrão clássico azul e branco do salgueiro que se encontra em porcelana fina.
Quantity/Price
Quantidade/Preço
This product costs 4.95£ for 100g. The pack Be Mine also brings a sample of this product containing 85g (just the right size, in my opinion!).
Este produto custa 6,95€ e pesa 100g. O conjunto Be Mine também traz uma amostra do produto que contém 85g (na minha opinião, o tamanho certo!).
Opinion
Opinião
As a buyer and an artist, I also give a lot of importance to the visual aspect of products.
In my opinion, Willow Pattern definitely gets the award for the prettiest soap with its design, it surely tempts you to buy it just for the way it looks (which may be a negative think if you're just like me and like to buy soaps because they're pretty and end up never using them because you don't want to let go of them!). Another visual thing that I have considered very positive was the fact that this soap creates a sort of blue foam! It actually turns water blue and, while some of you may find this akward, I personally love it!
Willow Pattern has, in my opinion, a lovely citric scent. If you don't like a pronounced smell (such as white chocolate), this may be perfect for you. I love it!
Enquanto compradora e artista, dou também muita importância ao aspecto visual dos produtos.
Na minha opinião, o Willow Pattern recebe definitivamente o prémio para o sabonete mais bonito com o seu design, seguramente vai tentar-vos a comprá-lo só pelo aspecto (o que pode ser algo negativo se forem como eu e gostarem de comprar sabonetes apenas porque são bonitos e acabarem por nunca os usar porque não querem ficar sem eles!). Outro aspecto visual que considerei muito positivo é o facto de este sabonete criar uma espécie de espuma azul! Faz a água ficar azul e, enquanto alguns de vocês possam achar isto estranho, eu pessoalmente adorei!
O Willow Pattern tem, na minha opinião, um cheiro cítrico adorável. Se não gostarem de um cheiro muito marcado (como chocolate branco), este poderá ser perfeito para vocês. Eu adoro!

Final opinion: Although I already loved the brand, this was my first time trying a pack from Lush. Not only did I absolutely loved the way the content comes perfectly wrapped (it makes it the perfect gift for special occasions!), but also found it much more interesting than buying the products separately.
First of all, if you feel in doubt about a product and aren't sure you want to spend so much on it, it allows you to try a sample of different products so you may experiment them before you decide on whether they are a good investment or not. Secondly, it saves you a lot of money. Buying a pack becomes much cheaper than buying each product on its own.
I personally wasn't disappointed with not even with one of these products, they are definitely amazing. If you have ever entered a shop from Lush and already know the scent that comes from there, then let me tell you their products are equally just as good in quality. I absolutely recommend this pack!
Opinião final: Apesar de já adorar esta marca, esta foi a minha primeira vez a experimentar um conjunto da Lush. Não só adorei a forma como o conteúdo vinha perfeitamente embrulhado (torna-se a prenda perfeita para ocasiões especiais!), mas também achei muito mais interessante do que comprar os produtos separadamente.
Em primeiro lugar, se estiverem na dúvida sobre um produto e não tiverem a certeza se querem gastar muito nele, permite-vos experimentar uma amostra de diferentes produtos para que os possam experimentar antes de decidirem se são um bom investimento ou não. Em segundo lugar, poupa-vos muito dinheiro. Comprar um conjunto fica bem mais parado do que comprar cada produto por si só.
Pessoalmente não fiquei nada desapontada com nenhum dos produtos, são definitivamente fantásticos. Se já entraram numa loja da Lush e sabem o cheirinho que vem de lá, então deixem-me dizer-vos que os produtos deles são bons na mesma medida em qualidade. Recomendo este conjunto vivamente!