Fashion
Field of paper flowers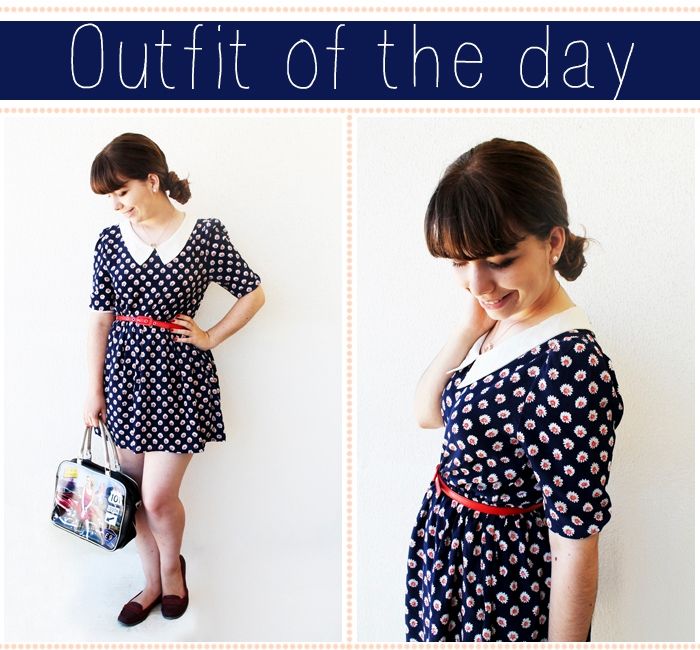 Dress

Vestido

: c/o O'bambi | Earrings

Brincos

: Parfois | Necklace

Colar

: c/o Bellast
(available here disponível aqui)
I've worn this dress a couple times before for outfits here on the blog but this is the first time you actually get to see it in all its beauty! It is definitely a great dress for Summer, so pretty and fresh - it just makes me wanna dance with it! Of course, being addicted to prints as I am, the main reason why I love it so much is because the fabric is covered in gorgeous daisies (and yes, it also makes me wanna lay down in a field!), not to mention it has the most fabulous collar!
Já usei este vestido algumas vezes aqui no blog para outfits, mas esta é a primeira vez que podem vê-lo em toda a sua beleza! É definitivamente um óptimo vestido para o Verão, tão bonito e fresco - só me apetece dançar com ele! É claro, sendo viciada em padrões como sou, a razão principal pela qual gosto tanto dele é pelo tecido estar coberto com margaridas (e sim, também me dá vontade de me deitar num campo!), sem mencionar que tem uma gola fabulosa!
♥
| Français |
Robe: c/o O'bambi | Boucles d'oreilles: Parfois | Collier: c/o Bellast
(disponible ici)
J'ai porté cette robe quelques fois en tenues ici sur le blog, mais c'est la première fois en fait que vous pouvez le voir dans toute sa beauté! Il est certainement une robe fantastique pour l'été, si jolie et fraîche - elle me fait désirer de danser avec elle! Bien sûr, en étant obsédée aux impressions comme je suis, la raison principale pourquoi je l'aime tant, c'est parce que le tissu est couvert avec des marguerites (et oui, ça me fait aussi envie de me coucher dans un champ!), Sans oublier qu'il a le col le plus fabuleux!